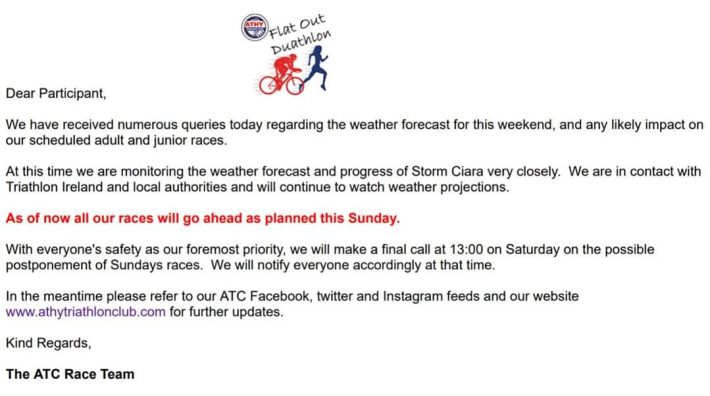 Dear Participant,
We have received numerous queries today regarding the weather forecast for this weekend, and any likely impact on our scheduled adult and junior races.
At this time we are monitoring the weather forecast and progress of Storm Ciara very closely.  We are in contact with Triathlon Ireland and local authorities and will continue to watch weather projections.
As of now all our races will go ahead as planned this Sunday.
With everyone's safety as our foremost priority, we will make a final call at 13:00 on Saturday on the possible postponement of Sundays races.  We will notify everyone accordingly at that time.
In the meantime please refer to our ATC Facebook, twitter and Instagram feeds and our website www.athytriathlonclub.com for further updates.
Kind Regards,
The ATC Race Team