Athy Triathlon Club has a thriving junior section, with dedicated junior coaches, together with huge support from our junior parents who regularly volunteer to ensure all of our Junior Training Sessions are fun, safe, supervised and run smoothly. We welcome children from school-going age and upwards of all abilities, and we pride ourselves on being an all-inclusive club.
Our coaches and volunteers are all Garda vetted, have signed a code of conduct and have completed the Safeguarding Children in Sport – Level 1 Training Programme.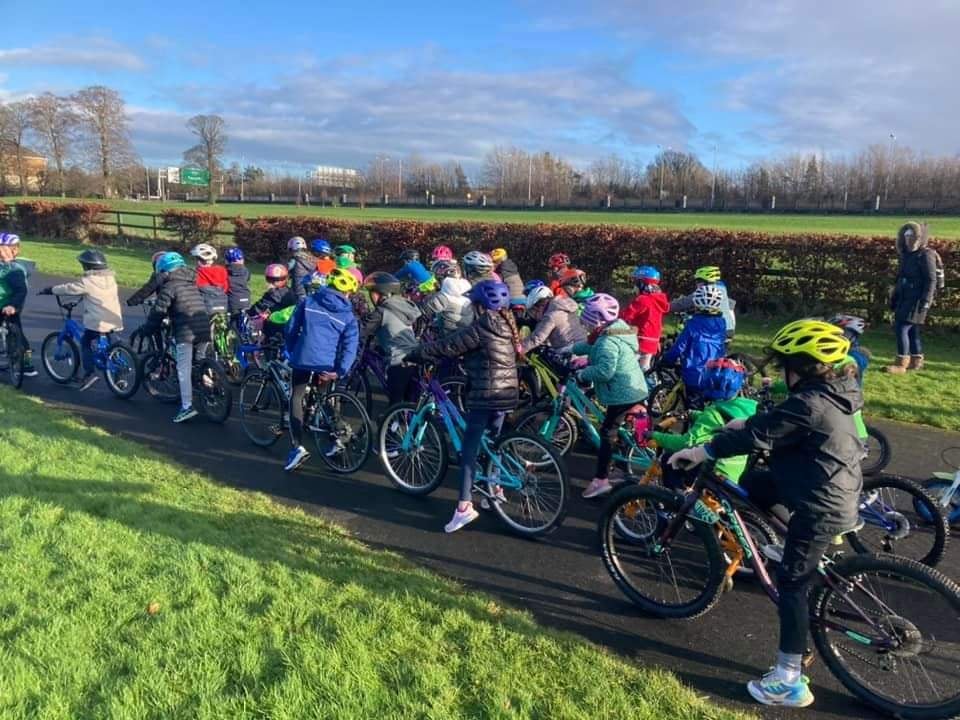 We generally train twice monthly throughout all seasons in the grounds of Athy College. There, we practice our biking and running skills, We are most grateful for the support of Athy College in allowing us to use this wonderful facility for Junior training sessions. Our training is particularly helpful in preparation for our popular Triathlon Ireland Junior Duathlon (run/bike/run) in October, in the village of Narraghmore just outside Athy. In 2022, we have an extra layer of excitement as we are hosting the National Primary and Post Primary Schools Duathlon Championship as part of this race.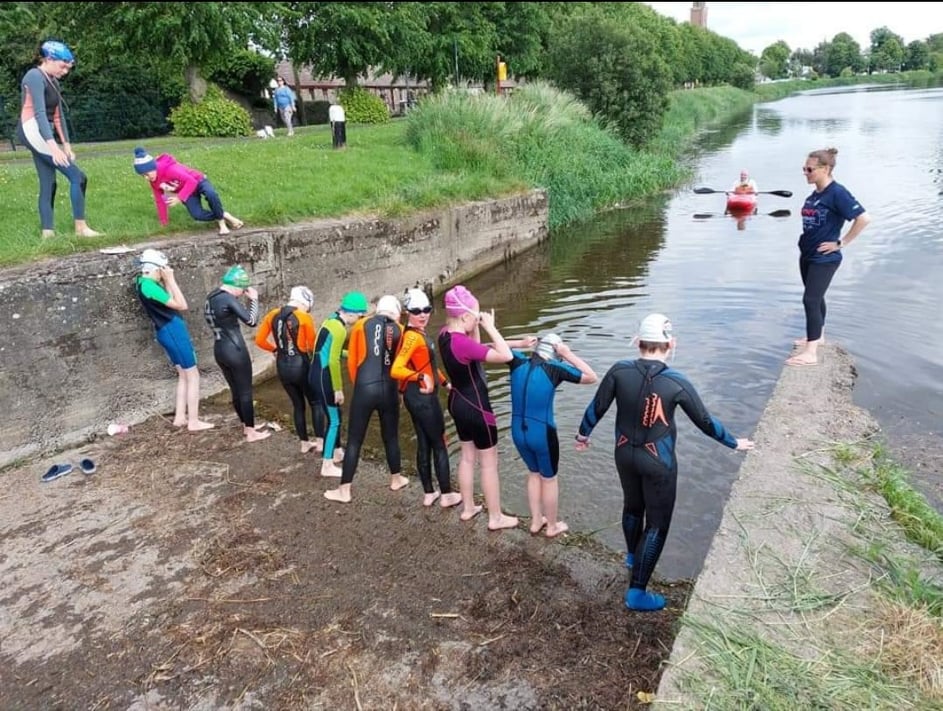 Between September and April, our coached junior swim training is held for our members in K-Leisure, Athy, with our Level 1 Swim Coach. During the summer months, we run Junior open-water swim sessions at the River Barrow in Athy, with a few club Aquathlons (swim and run) which are well attended and enjoyed by all.
We have made strong links with other junior sections around the country and we regularly host and attend "interclub training sessions" in various locations such as Corkagh Park, Punchestown, Clontarf Baths, The National Aquatic Centre and The Curragh to name but a few. This fosters a healthy competitive spirit and fantastic friendships across clubs. Triathlon Ireland also hosts extra "Boost Training Sessions" for children age 12 and upwards at locations throughout Leinster, in order to provide some extra training to help our teenage athletes to form those all-important social connections within their age group and move towards the longer distances in each triathlon discipline.
Athy Triathlon Club also hosts an Easter Camp in the grounds of a local secondary school in Athy, with Swim, Bike and Run Sessions across 3 mornings, culminating in a pool-based triathlon on the final day of camp for family and friends to see our future stars in action!
The summer months are the beginning of the racing season, with official TI Junior Triathlon and Aquathlon events taking place around the country. We are always delighted to see a big contingent of juniors participating and representing Athy at these races, and sometimes being on the podium for coming first, second or third within their age groups. Triathlon Ireland also runs a popular Youth Series for our athletes, aged 12 years and over to collect points for their participation in these races throughout the season, these points are collected in a National League Table and awards are given to the top three athletes in their age groups.
We are keen to support all young people on their triathlon journey. If you are interested in trying out three bike and run sessions free of charge, please contact the club email at [email protected] or via our social media pages on Facebook or Instagram for further details. New members are always welcome to "Give it a Tri!"