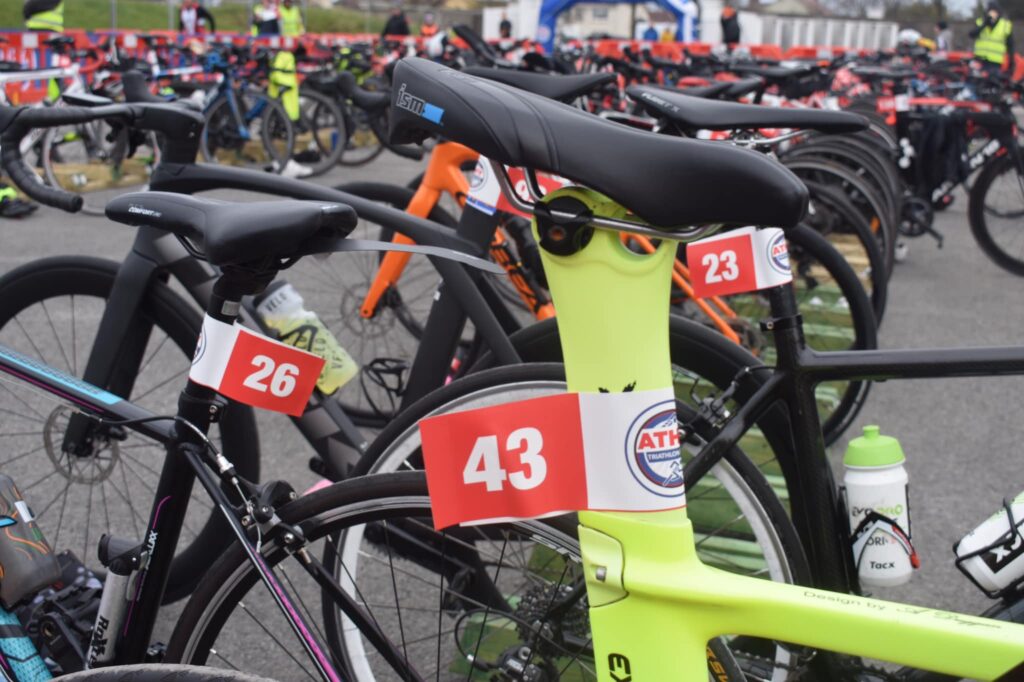 The 2022 edition of our club duathlon took place on April 10th. We were using a new location at Athy GFC and we were lucky enough to have a bright, clear morning even if it was a little windy. The race committee and marshals started to arrive from about half six to get everything set up and competitors started to trickle in from around eight. The morning flew and before we knew it transition was closing and racers were toeing the line, ready for the off.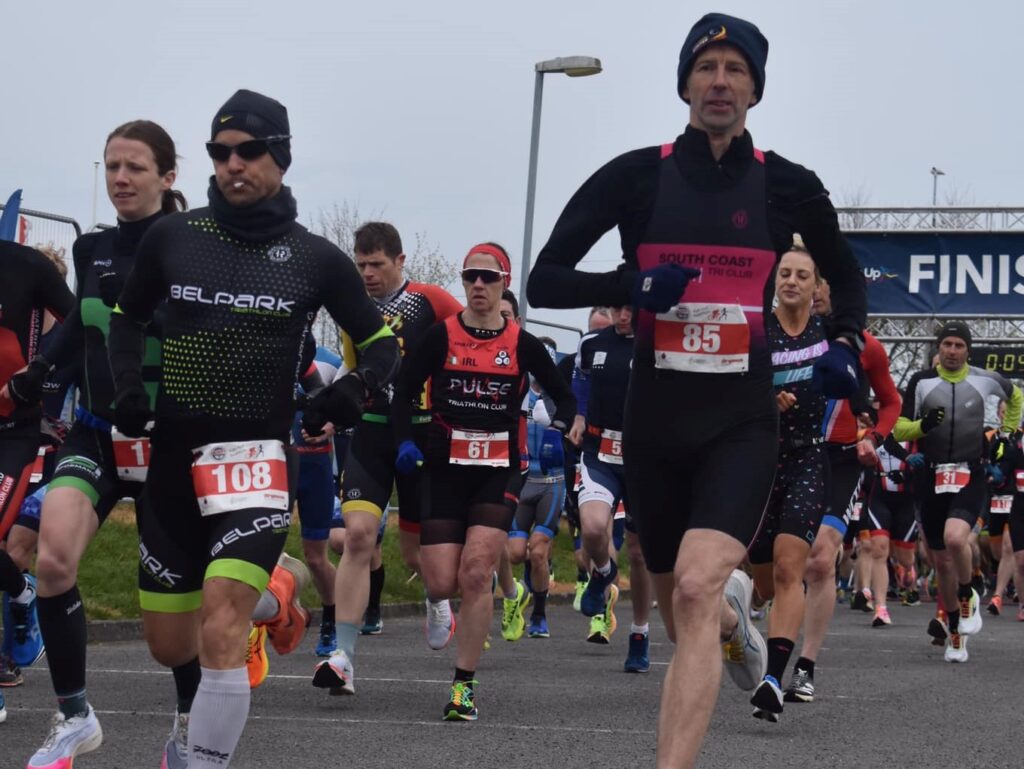 The race got underway at ten. After a short tarmac section, the run course took racers over varied ground for the first few hundred metres with a mixture of grass and gravel before they hit the tarmac for couple of kilometres. The new course isn't as flat as previous locations we've used but that didn't seem to slow the leaders, with the leader Anthony O'Brien, completing the 3km in 9:52 and eleven more runners arriving at T1 within the next sixty seconds. Ciara Wilson was the first woman onto her bike having finished her first run in 11:13. Transition was empty after nineteen minutes and all runners were on their bikes.
The bike route took competitors on a 23km out and back course, it's a big, open road with an excellent surface and a wide hard shoulder but it can be windy out there at the best of times and, as mentioned earlier, it was a windy day. The rolling course takes in a few long hills, nothing too steep until almost at the turnaround where there's a pretty steep descent. Racers would have known that they'd have to go back up that hill very shortly but at least the wind would be following them home. The leaders made it back in a little over thirty-five minutes, averaging around 40kph. Nobody would have found that wind easy to deal with but everybody finished in less than an hour which was impressive going.
Anthony O'Brien still held the going into the second run but he had only nine seconds on Enda Bagnall with Matthew Carroll a little over a minute back in third place being pushed hard by Ross Collins, Ciaran Steed and Aleksander Lanecki. A few minutes later Ciara Wilson led the women out onto the second run, her lead over Kim Hickey was less than twenty seconds with Jennifer O'Sullivan over a minute further back. With everything still on the line the two leaders put in excellent final legs, both Anthony and Ciara extended their leads holding on to first place.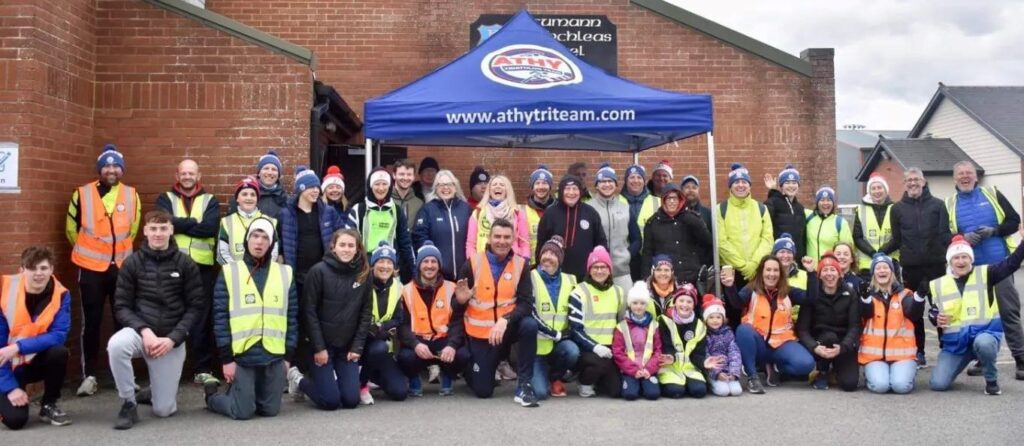 These events are not just about the podium though, people of all ages, multi-sport experience and fitness levels rose to the challenge and achieved their own goals and Athy Triathlon Club is very proud to be a part of that. We hope everyone had a great day and we'll see you at throughout the season and in Athy for next year's race. Head over to our Facebook page for more photos of the day.
Results are available at https://www.popupraces.ie/race/athy-triathlon-club-flat-out-duathlon-2022/